Spare Change
Unabridged Audiobook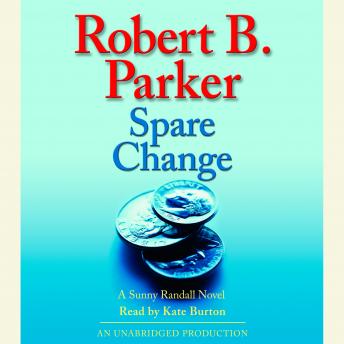 Duration:
5 hours 35 minutes
Summary:
Hi, Phil,
You miss me? I got bored, so I thought I'd reestablish our relationship. Give us both something to do in our later years. Stay tuned.
Spare Change

When a serial murderer dubbed "The Spare Change Killer" by the Boston press surfaces after three decades in hiding, the police immediately seek out the cop, now retired, who headed the original task force: Phil Randall. As a sharp-eyed investigator and a doting parent, Phil calls on his daughter Sunny to help trap the criminal who eluded him so many years before.
When the killer strikes a second time, and a third, the murders take a macabre turn, as, eerily, the victims each resemble Sunny. While her father pressures her to drop the case, her need to create a trap to catch her killer grows. In a compelling game of cat-and-mouse, Sunny Randall uses all her skills to draw out her prey, realizing too late that she's setting herself up to become the next victim.
Genres: