Speech-less: Tales of a White House Survivor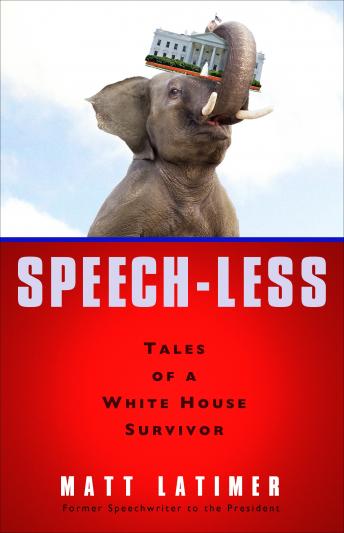 Duration:
14 hours 49 minutes
Summary:
From a top speechwriter to President George W. Bush and Donald Rumsfeld, this may be the most candid memoir ever written about official Washington–a laugh-out-loud cri de coeur that shows what can happen to idealism in a town driven by self-interest.  

Matt chronicles his descent into Washington, D.C., hell, as he snares a series of unsatisfying jobs with powerful figures on Capitol Hill. One boss can't remember basic facts. Another appears to hide from his own staff. When Fate offers Matt a job as chief speechwriter for Secretary of Defense Donald Rumsfeld and Matt finds he actually admires the man, his passion is renewed. But Rummy soon becomes a piñata for the press, and the Department of Defense is revealed as alarmingly dysfunctional. Eventually, Matt lands at the White House, his heart aflutter with the hope that he can fulfill his dream of penning words that will become part of history. But reality intrudes once again. More like The Office than The West Wing, the nation's most storied office building is a place where the staffers who run the country are in way over their heads, and almost everything the public has been told about the major players–Bush, Cheney, Rice, Rumsfeld, Rove–is wrong.

Both a rare behind-the-scenes account that boldly names the fools and scoundrels, and a poignant lament for the principled conservatism that disappeared during the Bush presidency, Speech-less will forever change the public's view of our nation's capital and the people who joust daily for its power.  
Genres: