Spies, Inc.
Unabridged Audiobook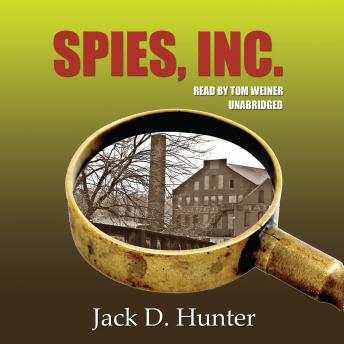 Duration:
6 hours 38 minutes
Summary:
Hootenville, Pennsylvania, looks like any conventional company town, but beneath its placid surface throbs a network of violence, blackmail, and murder. It takes a sharp ex-Army spy to coolly fit the puzzle together, exposing the game of terror, intrigue, and cunning known as industrial espionage.

Paul Dexter was once an Army counterintelligence spy in Munich, but he gave it up to offer his wife and family a more stable home life. Now he's punching in at a middle-American plastics corporation, bored at work and frustrated at home. So when his boss enlists him to help track down a corporate spy selling manufacturing secrets, Dexter can't resist dusting off his skills, his wit, and his dry detective humor for a little game of chase-even though it disrupts the dearly bought security of his family.
Genres: