Spiritual Connection in Daily Life
Unabridged Audiobook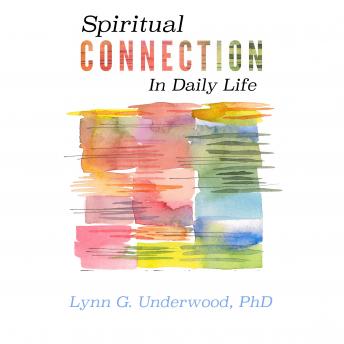 Duration:
7 hours 13 minutes
Summary:
Awe
Joy
Giving and receiving love
Spiritual connection
Deep inner peace
Feeling thankful for blessings—

These are ordinary or everyday spiritual experiences.

This audiobook introduces you to sixteen of them.

It uses the sixteen questions from the Daily Spiritual Experience Scale (DSES), developed by Dr. Underwood, to help people with many different kinds of spiritual beliefs cultivate richer, deeper, and more satisfying lives.

The DSES has been used for research and counseling by people around the world in many faith traditions. Over 400 scientific studies have used the scale. These experiences predicts things like better resiliency, better relationships, and less burnout, stress, PTSD and addictive behaviors.

The accompanying workbook gives you a journal where you can write about your experiences, and a bibliography of the supporting research.
Genres: