A Spy at the Heart of the Third Reich: The Extraordinary Life of Fritz Kolbe, America's Most Important Spy in World War II
Unabridged Audiobook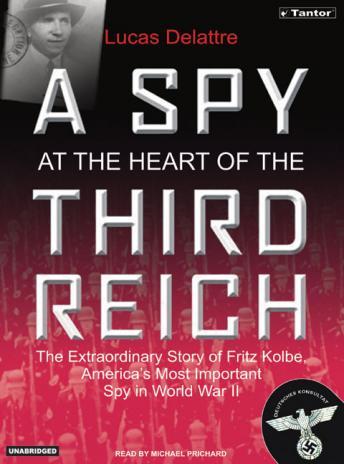 Duration:
10 hours 0 minutes
Summary:
A work of remarkable scholarship that moves with the swift pace of a John le Carre thriller, A Spy at the Heart of the Third Reich is a chilling addition to the literature of espionage. In 1943, a young official named Fritz Kolbe from the German foreign ministry arranged to meet with Allen Dulles, then an OSS officer in Switzerland and later the director of the Central Intelligence Agency.

Kolbe had decided to betray his country. Over the next two years, Kolbe passed on countless valuable documents about German war efforts by tying the pages to his thigh and praying to avoid customs searches. He described the location of munitions factories and relayed diplomatic reports on Germany's intelligence operations and relations with other Axis nations like Romania and nominally neutral countries like Spain.

Viewed by many Germans as a traitor, he was erased from the history books and, after Hitler's fall, his diplomatic career came to an end. Drawing on recently declassified materials at the National Archives in Washington and Kolbe's personal archives, Lucas Delattre has written an extraordinary tale of an ordinary man who knew the most valuable service he could provide his country was to betray it.
Genres: