Stage Four: A Novel
Unabridged Audiobook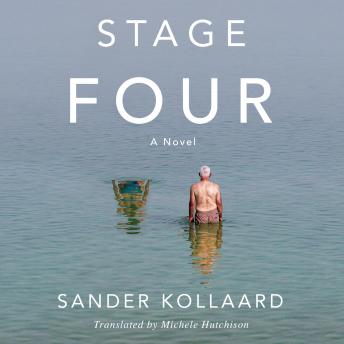 Duration:
5 hours 1 minutes
Summary:
From an award-winning Dutch author comes a heartbreaking and poetic novel about a couple's lasting love and their dedication to living out their dream.

Dutch couple Sarie and Barend Vervoort celebrate their retirement by buying a camper van and hitting the road. Their intention is to drive around Europe, fulfilling Sarie's wanderlust and returning to some of the places they traveled together when they first met, in 1968.

But then Sarie falls seriously ill—diagnosed with stage IV lung cancer. The tragic discovery forces them to completely redefine their trip. Bravely, they hold on to what has bound them together from the beginning: the wish to live fulfilling lives, based on a great love. As Sarie decides to squarely face what is coming, Barend protects her physically, emotionally, and mentally by enabling this last, unbearably intimate trip as they retrace the entirety of their life—from its beginnings to its inevitable end.

A novel of an extraordinary journey, Stage Four explores the beautiful and painful devotion that comes from love, unexpected deliverance, and directing a life slowly slipping away.
Genres: