The Stanford Lasses
Unabridged Audiobook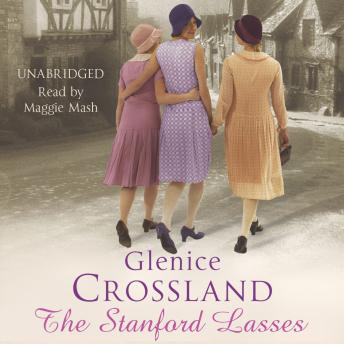 Duration:
12 hours 1 minutes
Summary:
They loved. They lost. They lived.

In the small Yorkshire town of Cottenly - dominated by the steel works and surrounded by beautiful countryside - Isaac Stanford lives with his wife Emily and their three lovely daughters, known locally as the Stanford lasses. Alice, the eldest, lives only for her work as a secretary and chapel on Sunday. Fair and loving Lizzie is content with her job making umbrellas - until she falls in love with George Crossman and all she desires is to be a wife and mother. And headstrong Ruth, the merry one, is intent upon marrying handsome charmer, Walter Wray, despite warnings from friends and family.

Already emotionally damaged by a traumatic childhood, Alice struggles to lead a normal life. Poor but happy with her ever increasing family, with the onset of war, Lizzie faces the threat of losing all she holds dear. And Ruth soon realises she has made a terrible mistake in her marriage as she becomes trapped in a life of poverty and violence. As the years pass each sister is forced to confront her greatest challenge ...
Genres: