Startup Communities: Building an Entrepreneurial Ecosystem in Your City, 2nd edition
Unabridged Audiobook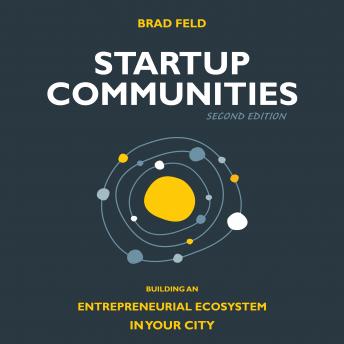 Duration:
7 hours 37 minutes
Summary:
First published in 2012, Startup Communities became a blueprint for what it takes to build a supportive entrepreneurial community. Now regarded as a classic, the 'Boulder Thesis' created and popularized by Feld within the book generated enormous media attention nearly a decade ago.

At that time, Boulder was an emerging startup laboratory-a hub of innovation building new tech businesses. It quickly accelerated into a world-class ecosystem for entrepreneurs. Boulder's entrepreneurial density, combined with the geographic concentration of entrepreneurial activity around the Boulder downtown core, made it a hotbed of startup activity. Thanks in part to the book, what happens in Boulder now leaves Boulder. Rapidly growing startup communities in Atlanta, Detroit, Denver, Kansas City, Nashville, and Indianapolis are just a few examples.

Startup communities continue to pop up across the US and around the world, prompting fresh new revelations and stories from Feld about what's happened over the last decade. Startup Communities 2nd Edition describes what makes a startup community ecosystem first click, then hum, and in time, excel. The book also discusses the necessary dynamics and pre-conditions of building communities of entrepreneurs who can feed off each other's talent, creativity, and support.
Genres: