The Startup Community Way: Evolving an Entrepreneurial Ecosystem
Unabridged Audiobook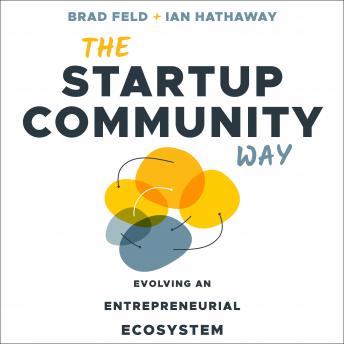 Duration:
9 hours 36 minutes
Summary:
We are in the midst of a startup revolution. The growth and proliferation of innovation-driven startup activity is profound, unprecedented, and global in scope. Today, it is understood that communities of support and knowledge-sharing go along with other resources. The importance of collaboration and a long-term commitment has gained wider acceptance. These principles are adopted in many startup communities throughout the world.

And yet, much more work is needed. Startup activity is highly concentrated in large cities. Governments and other actors such as large corporations and universities are not collaborating with each other nor with entrepreneurs as well as they could. Too often, these actors try to control activity or impose their view from the top-down, rather than supporting an environment that is led from the bottom-up. We continue to see a disconnect between an entrepreneurial mindset and that of many actors who wish to engage with and support entrepreneurship. There are structural reasons for this, but we can overcome many of these obstacles with appropriate focus and sustained practice.

No one tells this story better than Brad Feld and Ian Hathaway. The Startup Community Way explores what makes startup communities thrive and how to improve collaboration in these rapidly evolving, complex environments.
Genres: