Statue of Limitations
Unabridged Audiobook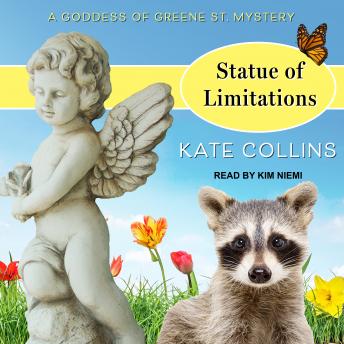 Duration:
8 hours 18 minutes
Summary:
In this delightful new series by the New York Times bestselling author of the Flower Shop Mysteries series, Athena Spencer comes back home to work with her crazy big Greek family at their garden center. But she never expected a return to her roots would mean protecting her family from murder . . .

After her divorce, Athena has returned to coastal Michigan to work in her family's garden center and raise her son, while also caring for a mischievous wild raccoon and fending off her family's annoying talent for nagging. Working alone at the garden center one night, Athena is startled by a handsome stranger who claims to be the rightful owner of a valuable statue her grandfather purchased at a recent estate sale.

But she has even bigger problems on her plate. The powerful Talbot family from whom her papous bought the statue is threatening to raze the shops on Greene Street's 'Little Greece' to make way for a condo. The recent death of the family's patriarch already seemed suspicious, but now it's clear that a murderer is in their midst. Athena will have to live up to her warrior goddess namesake to protect her family from a killer and save their community from ruin . . .
Genres: