Steppin' Razor: The Life of Peter Tosh
A free trial credit cannot be used on this title.
Unabridged Audiobook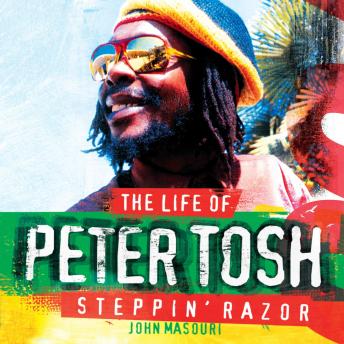 Duration:
23 hours 52 minutes
Summary:
One of reggae's most extraordiinary stories, the life of Peter Tosh came to an end when he was brutally murdered in 1987.  Now revered second only to Bob Marley among reggae audiences worldwide, Tosh was awarded the Order of Merit as Jamaica celebrated 50 years of independence.

Set against a backdrop of 70s Jamaica, here are the stories behind hits like 'Legalise It', 'Equal Rights', 'Get Up Stand Up', and 'Johnny B. Goode;' Tosh's famous appearances at the 1978 One Love Peace Concert and his now legendary adventures with Mick Jagger and Keith Richards. Tracing his recording career, we learn of his encounters with Eric Clapton and Joe Cocker, and volatile relationships with Bob Marley and Lee 'Scratch' Perry.  Tosh's darker side is also revealed in tales of the singer's fascination with the occult and in unprecedented detail, his untimely and tragic demise.
Genres: