A Sticky Situation
Unabridged Audiobook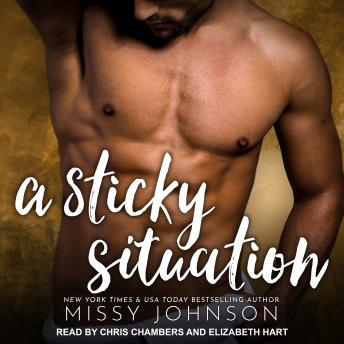 Duration:
6 hours 40 minutes
Summary:
A sexy rockstar walking into your hotel room sounds like a dream come true.

When you're in the middle of some serious self-pleasure like I was, it's a freaking nightmare.

It gets worse. What I thought was my room . . . was actually his.

I'd just given last year's hottest new talent a performance worthy of my own Grammy.

Now everyone is talking about the girl who got her rocks off in Brix Wilson's hotel room. Nobody knows I'm that girl and it's going to stay that way. It's not like I'm going to run into him again, right?

Wrong.

Contains mature themes.
Genres: