Still Hood
Unabridged Audiobook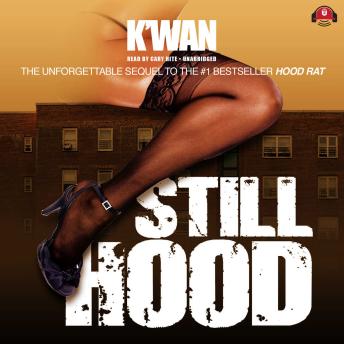 Duration:
12 hours 44 minutes
Summary:
Only the strong survive on the streets of Brooklyn.

While Dena Jones definitely has what it takes to succeed, she wants out. She's determined to make it out of "Crooklyn" by any means necessary and doesn't have a problem manipulating men to get what she wants.

True has finally made it. His debut album has the streets going crazy and is threatening to spill over into the mainstream. After the murder of his group, his jump-off, and almost his dreams, True's life is finally starting to look up-until karma catches up with him. Somebody wants him dead, and he doesn't know why. Or does he?

Jah and Yoshi were supposed to have a romance straight out of a story, but there are no such things as fairy tales in the ghetto. Her position as a stylist keeps her in the mix and in the company of some industry heavyweights. Jah tries to be understanding, but he can't help but wonder just how much he can trust his girlfriend. He had promised to love her regardless of her past. But in addition to wondering whether his girlfriend is creeping with her clients, Jah has a bigger problem: someone is trying to kill True, and it's his job to make sure that doesn't happen.
Genres: