Still Life With Elephant
Unabridged Audiobook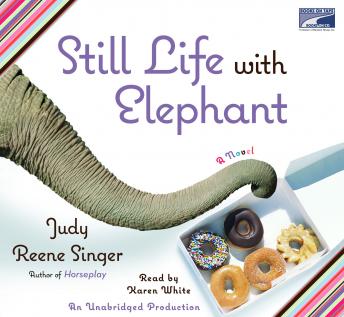 Duration:
10 hours 10 minutes
Summary:
Can a badly abused elephant halfway across the world help a woman win back her cheating husband? In this funny, heartwarming story, the author of the beloved novel Horseplay presents another smart, memorable heroine and the animals–and men–she loves.

Neelie Sterling never did listen well to the conversation around her. Always preoccupied with an inner monologue, she sometimes missed things. She was happy when Matt, her veterinarian husband, told her he was getting a collie; she liked dogs. But he had said colleague, to help with his busy practice. The problems start when the pretty blond "collie" calls Neelie to say that she is pregnant with Matt's child. Sent into a tailspin, Neelie throws herself into her horse training business until she discovers that Matt is part of a group planning to leave for Zimbabwe to rescue a badly injured elephant. Thinking she can win Matt's heart again, Neelie manages to get included.

The trip is dangerous, exhilarating, and revealing. Neelie learns about herself as a wife and a woman. Back at home, she discovers secrets everywhere–with her parents, with Matt, even in training an elephant. Fighting to keep her life from unraveling as she struggles to gain the elephant's trust, she ultimately learns that healing can be mutual.
Genres: