Stoicism: Learning about Stoicism, Skepticism, and Existentialism
A free trial credit cannot be used on this title.
Unabridged Audiobook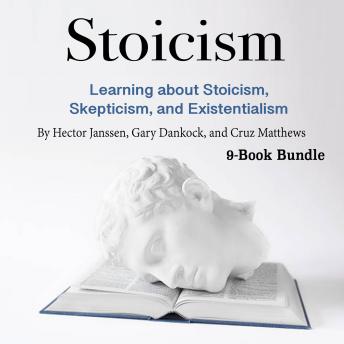 Duration:
8 hours 19 minutes
Summary:
This combo contains 9 different titles, which are subdivided into the following topics:


Topic 1: Stoicism is a concept that has been studied more and more lately. The philosophy that dates back all the way to Socrates has been significant in many people's lives. So, today, we will expand on what stoicism is, where it originated from, and how you can use it in your life to become a better person and achieve more.



Topic 2: We will also explore the concepts of criticism, parapsychology, the role of science in skepticism, and the subtle art of being positive while being skeptical. Skepticism helps us think critically and question statements and claims, which helps us get closer to the truth. If this is something you'd like to get better at, then I encourage you to take a look at this book.



Topic 3: In today's guide, we'll discuss the nature of existentialism and nihilism, two co-existing philosophies that have embraced by many. Nietzsche and Kierkegaard play a major role in these movements, so their works will be quoted and explained.
Genres: