Storm Clouds: A fast paced international thriller
A free trial credit cannot be used on this title.
Unabridged Audiobook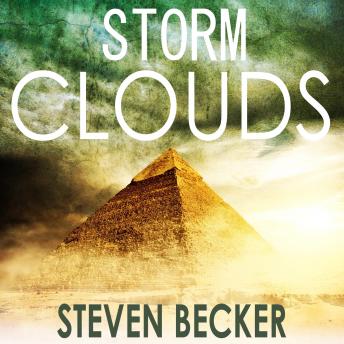 Duration:
8 hours 6 minutes
Summary:
Can you control a country's future through its past?

When an undiscovered tomb in the Valley of the Kings is found, father and son agents John and Mako Storm are thrown into a cauldron of political ambitions and intrigue that could affect the balance of power in the Middle East.

But the key to the authenticity of the tomb and the antiquities within are known to the Storms, as well as to other, more deadly, people who will stop at nothing.

To expose the secret, the Storms begin an adrenaline-filled chase for the truth as they race across Egypt to find the answer.

Storm Clouds is packed with suspense, mystery, conspiracies, and history, all set against the monuments back-drop of ancient Egypt.

Discover the finest adventure fiction Kindle Unlimited has to offer. Best-selling author Steven Becker's Storm Thriller Series is among the top adventure fiction in the world.

Check it out now!
Genres: