Strife
Unabridged Audiobook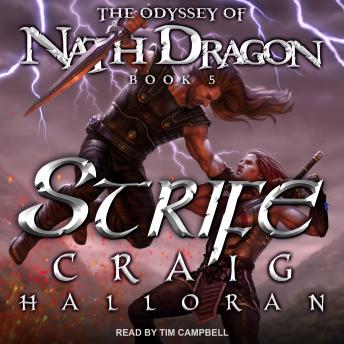 Duration:
7 hours 42 minutes
Summary:
The death of Balzurth is at hand . . .

Misplaced Trust

Nath Dragon journeys with his brother, Lord Darkken and elven love, Maefon, to retrieve the highly coveted dragon ore. Darkken shares his plans for Nalzambor's future, convincing Nath, that the world is not meant for dragons, and that they are the true evolution of the new order. Nath has his doubts, but helps see his brothers plot through.

Friends must align at all costs

Slivver, Elween, and Brenwar align all of the forces they can muster to track Nath down, before Darkken leads them all to a perilous end. Who can Nath trust? Darkken, his brother, or his friends? Can he make the right decision for himself in the end?
Genres: