The Striker: Isaac Bell #6
Unabridged Audiobook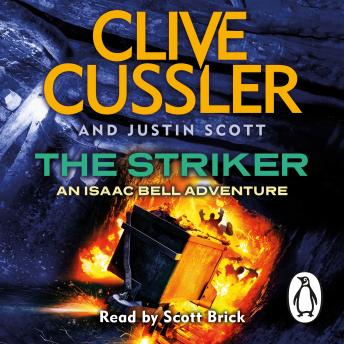 Duration:
9 hours 58 minutes
Summary:
Penguin presents the unabridged, downloadable, audiobook edition of The Striker by Clive Cussler and Justin Scott, read by Scott Brick.

It is 1902. Isaac Bell is a bright, inexperienced young detective. Hired to hunt for radical unionist saboteurs in the coal mines, he is witness to a terrible accident that makes him suspect that something else is going on - that provocateurs are at work and much bigger stakes are in play.

Given just one week to prove his suspicions to his employer, Bell finds himself pitted against two of the most ruthless opponents he has ever known, men of staggering ambition and cold-bloodedness . . . who are not about to let some wet-behind-the-ears detective stand in their way.
Genres: