A Substitute Wife for the Prizefighter
Unabridged Audiobook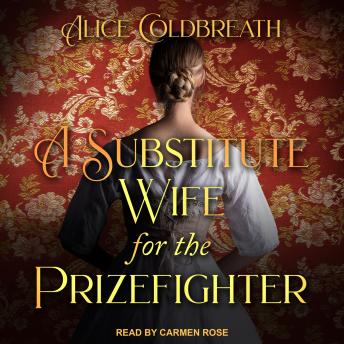 Duration:
11 hours 59 minutes
Summary:
Plain, respectable Lizzie is in the devil of a fix. After catching sight of something she was not supposed to, her whole family is torn apart by the ensuing scandal. Lizzie's steadfast principles means she cannot deny the evidence of her own eyes and as a consequence finds herself thrown out onto the street! Her only ally in her time of need, comes from a very unexpected quarter indeed . . .

Benedict Toomes has long thought Lizzie a thorn in his side, but after seeing her staunchness in the face of adversity, he finds himself picturing her in a totally different role in his life. A stand-in for the betrothed he no longer wants to marry . . .

Find out how this unlikeliest of couples navigates life together after a rocky start and find their preconceived notions about the other could not have been further from the truth!

Contains mature themes.
Genres: