Summertime: George Gershwin's Life in Music
Unabridged Audiobook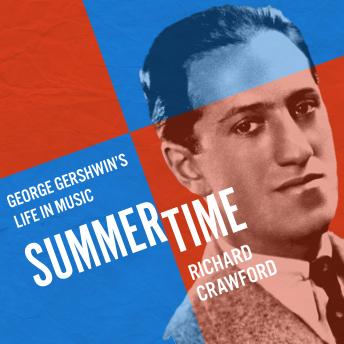 Duration:
19 hours 8 minutes
Summary:
New York City native and gifted pianist George Gershwin blossomed as an accompanist before his talent as a songwriter opened the way to Broadway, where he fashioned his own brand of American music. He composed a long run of musical comedies, many with his brother Ira as lyricist, but his aspirations reached beyond commercial success.

A lifetime learner, Gershwin was able to appeal to listeners on both sides of the purported popular-classical divide. In 1924-when he was just twenty-five-he bridged that gap with his first instrumental composition, Rhapsody in Blue, an instant classic.

From that time forward his work as a composer, pianist, and citizen of the Jazz Age made him in some circles a leader on America's musical scene. In the late 1920s Gershwin extended the range of the shows he scored to include the United Kingdom. Moreover, having polished his skills as an orchestrator, he pushed boundaries again in 1935 with the groundbreaking folk opera Porgy and Bess-his magnum opus.

Acclaimed music historian Richard Crawford traces the arc of Gershwin's remarkable life, seamlessly blending colorful anecdotes with a discussion of Gershwin's unforgettable oeuvre.
Genres: