Sure of You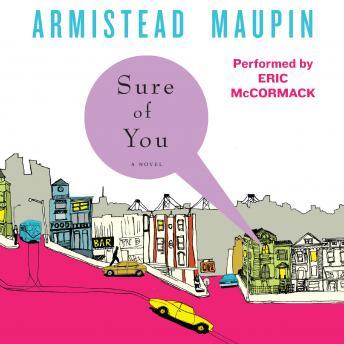 Duration:
6 hours 52 minutes
Summary:
Inspiration for the Netflix Limited Series, Tales of the City

The sixth novel in the beloved Tales of the City series, Armistead Maupin's best-selling San Francisco saga.

A fiercely ambitious TV talk show host finds she must choose between national stardom in New York and a husband and child in San Francisco. Caught in the middle is their longtime friend, a gay man whose own future is even more uncertain. Wistful and compassionate yet subversively funny, Sure of You is the pitch-perfect sixth novel in Armistead Maupin's legendary Tales of the City series.
Genres: