Swing Trading: Learn the Best Profitable and Proven Strategies of Day Trading, Swing Trading, Stock Market Investing, Forex, Cryptocurrencies, and Option Trading
Unabridged Audiobook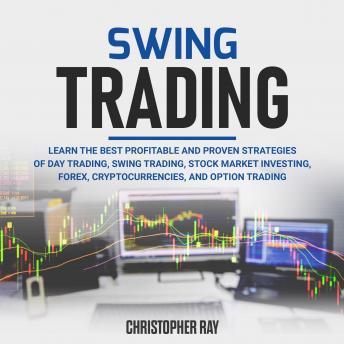 Duration:
5 hours 4 minutes
Summary:
Become a top swing trader with this complete audiobook!

How to make money with trading, without experience, knowledge, or capital?

Thinking about the financial market can be overwhelming: numbers, percentages, brokers, weird charts and graphs. How can you make money from something so complicated and unpredictable?

The answer is simple: you only learn one, proven trading skill, and use your new skill in the market.

It's a piece of cake!

In this complete swing trading audiobook, you will discover the smartest, most profitable and easiest trading method to improve your swing trading business.

Tony Brooks will expose the step-by-step method that have been taught to thousands of traders all over the world, show you exactly how you create passive income from the financial market, and how to transform your financial future!

What to expect:

• Learn the swing trading basics, how it works, and why it is best for beginners

• Learn how to start trading, even if it's your first time

• Step-by-step swing trading approaches for you to copy and paste

• See how much forex traders can make a day, and create similar results for yourself

• Bonus: how to trade cryptocurrencies for maximum profits

• And more exclusive content!

Money is hard to make, not if you know how to make it.

The trading system revealed in this audiobook is easy, simple, and beneficial, and everyone can use it.

All you have to do is to grab a copy of Swing Trading, listen to it, and start trading.

Get your copy now!
Genres: