The Switch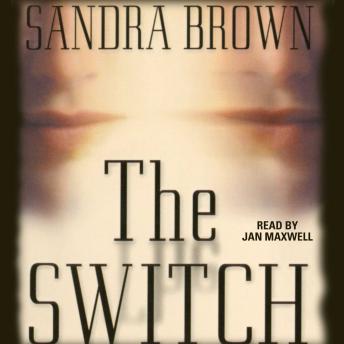 Duration:
5 hours 56 minutes
Summary:
It isn't the first time that identical twins Gillian and Melina Lloyd have switched identities. Melina, the more impetuous twin, proposes that her circumspect sister take her place as a media escort to NASA astronaut and national hero Colonel Christopher 'Chief' Heart. Although it's an enticing offer, Gillian declines for a very personal reason. Besides, she warns Melina, such a switch could have unexpected consequences.
Media-savvy Chief turns out to be an easy assignment for Melina. But the following morning, police arrive at Melina's door with the worst possible news: her beloved twin has been murdered, and on the walls, scrawled in blood, are obscenities directed at Gillian, along with insults that indisputably link Chief to the crime.
Dissatisfied with the official police investigation, Chief and Melina form a grudging alliance. Striking out on their own, they uncover more questions than answers, and are eventually led to the threshold of an inner sanctum, where a megalomaniac lies in wait for Gillian's replacement, her identical twin -- Melina.
A story that reveals the powerful, almost mystical bond between twins -- bond that compels a woman to go to impossible lengths to avenge her sister, The Switch defies every prediction.
Genres: