Tease
Unabridged Audiobook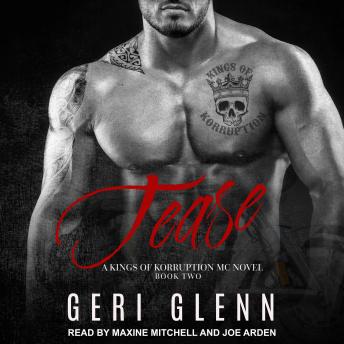 Duration:
5 hours 24 minutes
Summary:
Laynie: I had it all growing up. Popularity, beauty, great friends, and a perfect family. But then one day, it all changed-now I'm blind. I've never let that stop me, though. Life is an adventure, and I believe in making the best out of every moment.

I spend my days with a job I love, online friends, and a sexy new book boyfriend every week. I know in my heart that someday, my own prince charming will come along and appreciate me for exactly who I am-I won't settle for anything less. Meeting Tease seems like the beginning of my fairy tale . . . until he opens his mouth.

Tease: I don't trust people-ever. Every single person I've ever loved has contributed, in one way or another, to the shit show that is my life.

Laynie's beauty is what caught my eye, but her personality is what held it. Laynie's the only person to ever see past my appearance and break down the walls I've worked so hard to build. I'll do whatever it takes to keep her. When things heat up with a rival club, and Laynie gets caught in the crossfire, I will unleash hell on earth to protect the woman who makes me want to trust someone again.
Genres: