Tehran Children: A Holocaust Refugee Odyssey
Unabridged Audiobook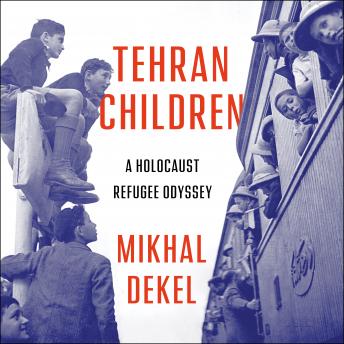 Duration:
15 hours 41 minutes
Summary:
Fleeing East from Nazi terror, over a million Polish Jews traversed the Soviet Union, many finding refuge in Muslim lands. Their story-the extraordinary saga of two thirds of Polish Jewish survivors-has never been fully told.

Author Mikhal Dekel's father, Hannan Teitel, and her aunt Regina were two of these refugees. After they fled the town in eastern Poland where their family had been successful brewers for centuries, they endured extreme suffering in the Soviet forced labor camps known as 'special settlements.' Then came a journey during which tens of thousands died of starvation and disease en route to the Soviet Central Asian Republics of Uzbekistan and Kazakhstan. While American organizations negotiated to deliver aid to the hundreds of thousands of Polish Jews who remained there, Dekel's father and aunt were two of nearly one thousand refugee children who were evacuated via Polish military transport to Iran. Months later, their Zionist caregivers escorted them via India to Mandatory Palestine, where, at the endpoint of their 13,000 mile journey, they joined hundreds of thousands of refugees.

Dekel fuses memoir with archival research to recover this astonishing story, with the help of travel companions and interlocutors, including an Iranian colleague, a Polish PiS politician, and a Russian oligarch.
Genres: