Tell Me You're Sorry
Unabridged Audiobook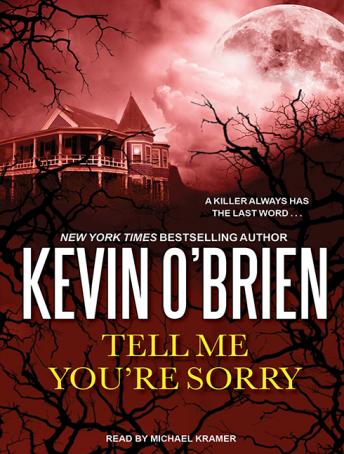 Duration:
14 hours 0 minutes
Summary:
A family is wiped out after a burglary gone wrong. An executive accused of embezzling kills himself and his loved ones. A house fire claims the lives of all its inhabitants. Separate incidents with two common threads-a first wife who took her own life, and a secret the victims took to their graves.

Stephanie Coburn has barely recovered from her sister's mysterious suicide before her brother-in-law and his new wife are murdered, her face disfigured beyond recognition. Stephanie never met the bride, has never even seen a clear photograph. But she knew her sister, and she knows something is desperately wrong.

The police won't listen. Her only ally is another victim's son. Step by step, they're uncovering a trail of brutal vengeance and a killer who will never relent-and whose forgiveness can only be earned in death.
Genres: