Tempting the Pirate
Unabridged Audiobook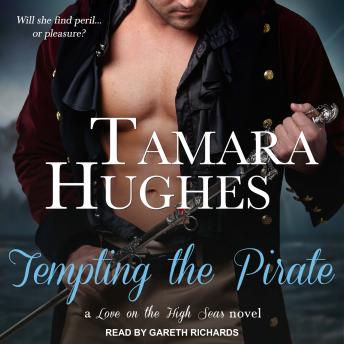 Duration:
6 hours 27 minutes
Summary:
Charity Goswick thinks she is escaping an arranged marriage to a brute when she slips onto a ship unnoticed. Little does she realize that this is no honorable vessel of the King's Navy-it is a pirate ship. It's just a matter of time before she is discovered by a handsome rake of a pirate, who locks her in his cabin. And while she should be scared, her captor sparks the most unladylike feelings within her . . .

James Lamont is on the ship for one reason, and one reason only: to track down his brother. However, his spirited little stowaway certainly affords plenty of distraction with her many (failed) attempts to escape. And each time, the unspoken-and unbidden-passion between them grows stronger. But as violence and danger mount on the high seas, Charity will have to put all of her trust in the most untrustworthy of men . . . the arrogant pirate who just might steal her heart.

Contains mature themes.
Genres: