Tethered to the World
Unabridged Audiobook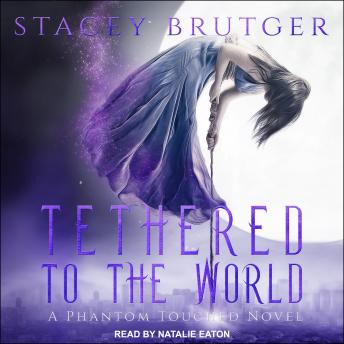 Duration:
9 hours 37 minutes
Summary:
ONE TOUCH CAN SAVE YOU FROM CERTAIN DEATH . . . OR SENTENCE YOU TO AN ETERNITY IN HELL.

Born with the ability to defy death, Annora has been warned to keep her gift secret, but her greedy uncle can't resist exploiting her by any means necessary. Starvation, beatings, broken bones-she's survived them all and emerged stronger. But it's not enough for him. It will never be enough. When she discovers her uncle plans to sell her to the highest bidder, she risks everything to escape the prison that has become her life.

The last thing she expected was to land at a university for supernaturals . . . or be paired with a pack of men as broken as her. As students go missing, Annora can't get over the suspicion that she's being hunted. To protect her, the guys must set aside their personal troubles and begin working as a team. But as her past collides with her present, she must make the ultimate sacrifice and expose her secrets to save the guys who've become more than family to her . . . and hope she's strong enough to live with the consequences.

Contains mature themes.
Genres: