The Man from Barbarossa
Unabridged Audiobook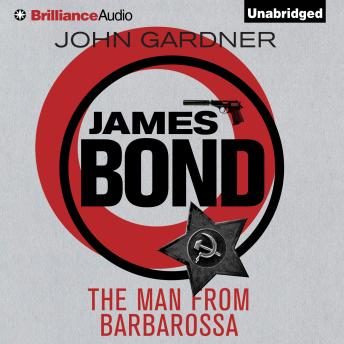 Duration:
8 hours 5 minutes
Summary:
Meet the KGB's new secret weapon: Commander James Bond. The Scales of Justice, a rebel force of Russian terrorists, have snatched an American citizen they suspect of Nazi war crimes. If the KGB aren't able to penetrate the terror cell, and quickly, the victim will be tried and executed. What seems like a small-scale kidnapping is soon revealed to be the tip of the iceberg. Intelligence agencies around the world unite to neutralise the threat.

When Bond hears that he's being transferred to Moscow he can hear the warning bells a mile off. Working for the KGB, alongside agents from all over the globe? It's his most lethal mission yet.

The Man From Barbarossa is the eleventh of Gardner's thrilling series of Bond novels and was described as 'irresistible' by Time magazine.
Genres: