The Many Deaths of the Firefly Brothers
Unabridged Audiobook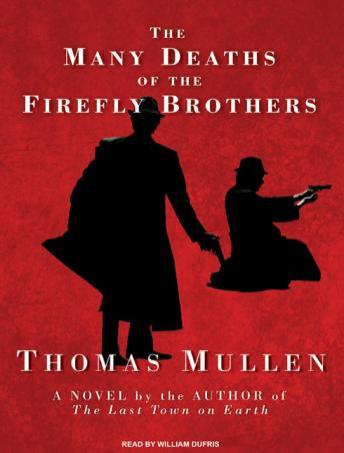 Duration:
15 hours 53 minutes
Summary:
Late one night in August 1934, following a yearlong spree of bank robberies across the Midwest, Jason and Whit Fireson are forced into a police shootout and die...for the first time.

Now it appears that the bank robbers known as the Firefly Brothers by an admiring public have at last met their end in a hail of bullets. Jason and Whit's lovers-Darcy, a wealthy socialite, and Veronica, a hardened survivor-struggle between grief and an unyielding belief that the Firesons have survived. While they and the Firesons' stunned mother and straight-arrow third son wade through conflicting police reports and press accounts, wild rumors spread that the bandits are still at large. Through it all, the Firefly Brothers remain as charismatic, unflappable, and as mythical as the American Dream itself, racing to find the women they love and make sense of a world in which all has come unmoored.

Complete with kidnappings and gangsters, heiresses and speakeasies, The Many Deaths of the Firefly Brothers is an imaginative and spirited saga about what happens when you are hopelessly outgunned-and a masterly tale of hardship, redemption, and love that transcends death.
Genres: