There Is an I in Team: What Elite Athletes and Coaches Really Know About High Performance
Unabridged Audiobook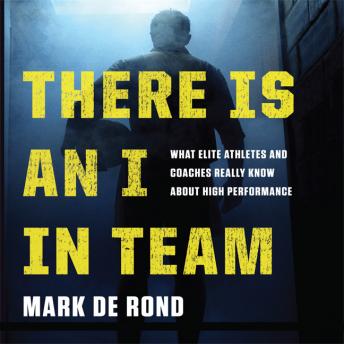 Duration:
5 hours 30 minutes
Summary:
We've all worked with one-a smart and immensely talented individual who brings enormous value to the organization. The problem? He's an awful teammate.

So as a leader, do you consider this key player toxic or irreplaceable?

There Is an I in Team explores the relationship between individual and team-asking the question, How can we harness the talent of individual performers into a cohesive, productive team that creates overall value? And why are so many of our assumptions about teams wrong?

Business challenges like this one mimic many of the issues facing sports teams, though admittedly the sports metaphors most commonly used in business are trite and superficial comparisons. What's needed are real and substantial lessons that managers actually can take from the world of high-performance sports and use in an everyday work environment. This audiobook meets that need.

University of Cambridge professor Mark de Rond has combined cutting-edge social and psychological research with rich stories from world-class sports teams, coaches, athletes, and even business executives. The result challenges our most popular notions about teams. Equally critical, it teaches an innovative way to transform team potential into measurable business advantage.

You'll learn:
• Why there is an I in team-and why that matters
• Why an ideal team is rarely comprised of the best individual performers
• Why conflict happens even when intentions are perfectly aligned
• Why likability can trump competence even in technically sophisticated environments
• Why a focus on interpersonal harmony can actually hurt team performance
• Why data and sophisticated statistical tools are unlikely to eliminate the role of intuition

There Is an I in Team will strengthen your understanding of the issues that permeate teams of high-performers, and it will help you apply these new insights to your own work-giving you and your team an edge over the competition.
Genres: