Thicker Than Blood
Unabridged Audiobook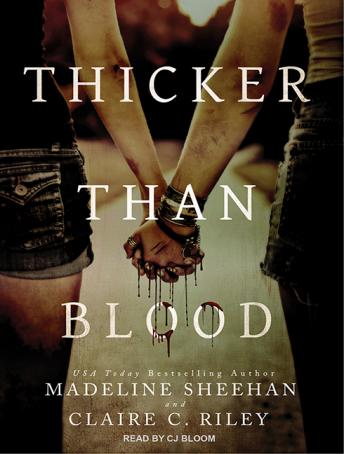 Duration:
13 hours 34 minutes
Summary:
Leisel and Evelyn lost everything. Husbands. Families. Friends. Lives that made sense. All they had left was each other, and a friendship that could withstand anything...even an apocalypse. Until one fateful night, the marginal safety they'd come to rely on comes to a vicious and brutal end, only to find themselves face-to-face with a much altered, much crueler life.


Traveling across a broken and infection-ridden country, they find everything comes at a price-especially safety, the cost of which could very well strip them of the one thing they've tried so hard to cling to: their humanity. Yet along with all the trials they're forced to endure, there's also hope in the form of love. But in such a savage world, is there room for love?


In a place of nightmares-made-reality, where the living should be feared far more than the dead, an unbreakable friendship and a love amongst all odds can mean the difference between life and death.
Genres: