Third Eye Awakening & Reiki Healing: Beginner Guide for Energy Healing, Open Third Eye Chakra Pineal Gland Activation
Unabridged Audiobook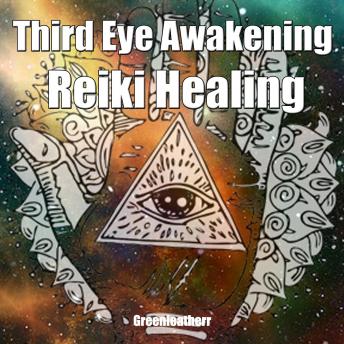 Duration:
1 hours 40 minutes
Summary:
Are you looking for an alternative way of getting healthier? A method that hopefully does not involve any kind of drugs or medication because you are worried about the negative side effects that they bring. Worry no more, there is a not-so-new method of natural healing that has been practiced for hundreds of years in the East, and is now available in the Western hemisphere. Now, even Americans can receive the many benefits of the ancient Japanese practice called Reiki.
This book contains proven steps and strategies on how to prepare yourself for the results of having an open third eye. It explains all the elements involved, including what to expect, and the downside of the process, and how to deal with all kinds of hindrances. It explains the role of the pineal gland in tapping your third eye chakra and what you can do to activate its energy and power. It also explains the yoga postures beneficial in opening, activating, and healing your third eye.
It is important that you know what you are up to in order to understand things better, see visions clearly, and never get afraid or discouraged in the process.
Reiki is an alternative healing technique that does not rely on anything pharmaceutical whatsoever. In fact, it does not even rely that much on physical contact whatsoever. This technique uses the energy emitted by the human body. This technique is used to place some of the practitioners energy to clear the patient's ki pathways, which are the reasons why the person's body cannot heal itself. Once the ki pathways are cleared, the body can then start regenerating and healing itself from whatever it is that ails them.
You will learn more about Reiki when you continue reading this book, like the different forms of Reiki, and the various ailments that it can cure. And you will also learn how to do very basic reiki healing techniques on your own, you will learn how to heal yourself whenever you feel under the weather.
Genres: