Thirteen Days of Midnight
Unabridged Audiobook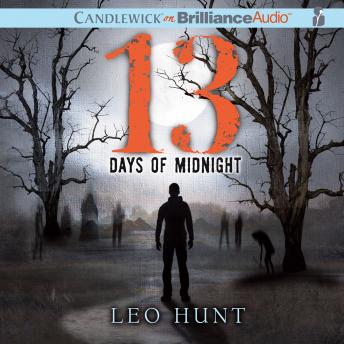 Duration:
9 hours 7 minutes
Summary:
a Host of eight unique, powerful, and restless spirits. Unfortunately, Luke has no clue how to manage them, which the ghosts figure out pretty quickly. Armed with only his father's indecipherable notes and a locked copy of The Book of Eight, Luke struggles to adapt to his new role as a necromancer. Meanwhile, the increasingly belligerent Host mutinies, possesses Luke's mother, and forces him out of his own house.

Halloween, the night when ghosts reach the height of their power, is fast approaching, and Luke knows his Host is planning something far more trick than treat. With the help of school outcast Elza Moss, who knows a bit about ghosts herself, Luke has just thirteen days to uncover the closely guarded secrets of black magic and send his unquiet spirits to their eternal rest.

And if you thought it was going to be easy, you'd be dead wrong.
Genres: