The Thousand: A Novel
Unabridged Audiobook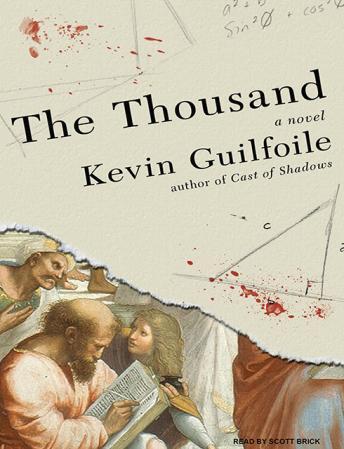 Duration:
15 hours 0 minutes
Summary:
In 500 BC, a mysterious ship appeared off the coast of what is now Italy. A man disembarked to address the frightened crowd along the shore. He called himself Pythagoras, and when he was done speaking, a thousand men and women abandoned their lives to follow him; his disciples would influence western philosophy, science, and mathematics for all time.

Chicago, the present. Solomon Gold has tapped into valuable and dangerous secrets while composing his magnum opus: the Gold Completion of Mozart's infamous unfinished requiem. After he is murdered, his brilliant daughter-a girl whose uncanny mental gifts have left her both powerful and troubled-finds herself racing to understand his composition, his murder, and, as violence erupts all around her, a fractured, ancient cult descended from the original disciples of Pythagoras.

The Thousand is ringing confirmation of Kevin Guilfoile's enormous talent.
Genres: