Through the Valley of the Shadow
Unabridged Audiobook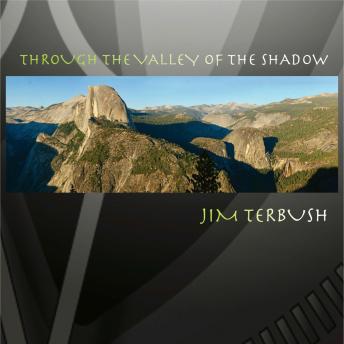 Duration:
3 hours 7 minutes
Summary:
Peter, a college student from Colorado, turned to a long-ago mountain climbing lesson taught to him by his father, Jim Terbush, to never let go of your partner at the end of the rope.

He was not anchored and could have easily slipped from his harness and ran for cover as 100 tons of rock rained down upon him and two friends at Glacier Point in Yosemite National Park, but he didn't. He maintained a proper belay to the end, saving the life of his friend on lead, dangling 60 feet above him, while sacrificing his own life in the process. Many have called Peter a hero.

"Through the Valley of the Shadow" by Jim Terbush, is a story about a father's love for his son, about discovery, adventure, love of the outdoors and a love of God. Jim describes how he was and is still sustained by faith during his struggle with grief. It is also the story of his son's too brief life, a hero who exemplified servant leadership, principles which have been woven into the skills training at the yearly Terbush Memorial Outdoor Leadership Summit held in Peter's honor in Gunnison, Co.
Genres: