Thunder God
Unabridged Audiobook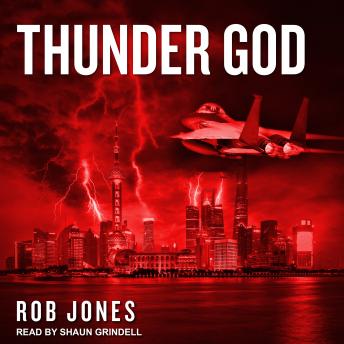 Duration:
7 hours 30 minutes
Summary:
In Thunder God, former Special Forces specialist Joe Hawke must take even greater steps to secure the future of humanity when an international human-trafficker embarks on an insane pursuit of the greatest power in the world, a power so mighty it will change the course of history forever.

Joe Hawke and his team fight their way through the Shanghai underworld to Genghis Khan's tomb and then on to the final resting place of the ancient Map of Immortality in a bid to stop the Thunder God from seizing the greatest power on Earth and bringing an insane new world order to mankind. Meanwhile, they must also track down stolen Top Secret Tesla technology which threatens to trigger a major earthquake in an unknown location and kill millions of people.

This action-packed sequel to the The Vault of Poseidon sees Joe Hawke move closer to ending the most lethal threat in history, but along the way he loses close friends and discovers shocking news about his past that puts him on a heading with the biggest challenge of his life . . .
Genres: