To Capture a Rogue, Logan's Legends: A Revelry's Tempest Novel
A free trial credit cannot be used on this title.
Unabridged Audiobook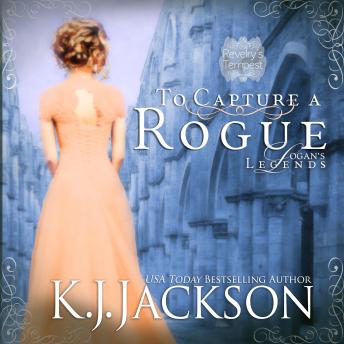 Duration:
3 hours 15 minutes
Summary:
A grieving widow comes face-to-face with her all-too-alive husband in this enchanting Regency story.


Her husband lost in the war, Nicolina Callison spent a year grieving for the love of her life. Grief that gripped her until the day her husband walked in front of her on a London street. 


Alive. Healthy. Strong. And walking into a gambling hall, of all things. In that moment, Nicolina's grief turned into blinding rage.


Captain Gareth Callison had thought he had hid himself well enough from life—well enough from his wife. But he had miscalculated, and now he had a dagger aimed directly at his head. A dagger tip he knew he had rightly earned by abandoning his wife. 


One abandoned wife. One rogue soldier. And the twist of fate that can bring them back together, if they dare to allow it. 


Join the adventure today! To Capture a Rogue, Logan's Legends tells the first tale of the guards of the Revelry's Tempest, an enchanting short historical regency-era romance by USA Today bestselling author, K.J. Jackson.


Note: The novels in the Logan's Legends, Revelry's Tempest series by K.J. Jackson are each stand-alone stories and can be read individually in any order. These historical romances are set in the Regency and Victorian eras, and do not shy away from scenes with steamy heat, occasional naughty language, and moments that might possibly make you squirm. 
Genres: