Tokyo Year Zero
Unabridged Audiobook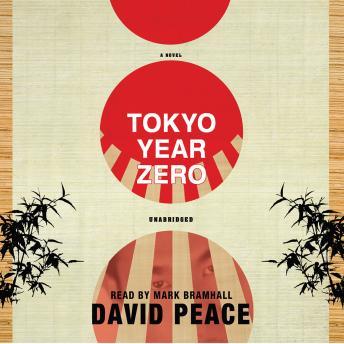 Duration:
14 hours 15 minutes
Summary:
On August 15th, 1946, the first anniversary of the Japanese surrender, the partially decomposed bodies of two women are found in the ruins of Z?j?ji Temple in central Tokyo. They have been raped and strangled-and they are only the first. More will be found killed in the same way-and, it will become clear, by the same hand.
Narrated by the irreverent, angry, despairing yet determined Detective Minami of the Tokyo Metropolitan Police, Tokyo Year Zero tells the riveting, complex story of the hunt for Kodaira Yoshio-known as the Japanese Bluebeard-a decorated former Imperial soldier who raped and murdered at least ten women amidst the turmoil of Tokyo between May 1945 and August 1946. And it is the story of Detective Minami, chasing down, and haunted by, his own memories of atrocities that he can no longer explain or forgive.
It is also a chilling portrait of a city-and a nation-going through a hellish period in its history: the despair and shame of its citizens, the disintegration of the social fabric, the physical devastation of the landscape. The novel takes place in a noir, twilight world, and shows us the terrifying contrast between the polite, highly codified society of Japan and the painful rawness beneath.
A story told with demanding power, written in a telegraphic, darkly lyrical language, shot through with wry humor, unblinking in its vision of the chaos left in the wake of war and of the moral and psychological corruption it engenders-Tokyo Year Zero is blistering and unforgettable, a stunningly original crime novel.
Genres: