Tomorrow is Another Day
Unabridged Audiobook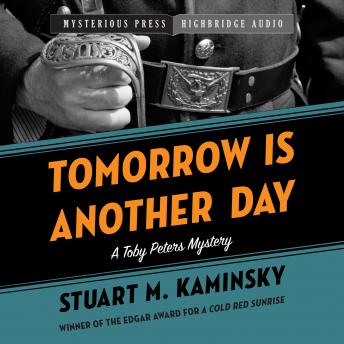 Duration:
5 hours 41 minutes
Summary:
Frankly, a killer doesn't give a damn about offing Clark Gable-or Toby Peters-in this 'fast-paced and colorful addition to a very successful series' (Publishers Weekly).

On December 10, 1938, Atlanta burned again. In the back lot at David O. Selznick's studio, sets from a dozen old pictures were pushed together and set ablaze to provide a backdrop for the climax of what Selznick promised to be the movie of the century: Gone with the Wind. Toby Peters, then just a studio security guard, was on hand to help keep the Confederate extras in line. When the fire was over, he found one of them dead, impaled on his own sword.

Five years later, Peters scratches out a living as a private detective for Hollywood's best known stars. Now it's Clark Gable who needs his help. He's been getting death threats. On the back of a cryptic poem, the sleuth finds a list of people on scene the night the extra died. Two are already dead, and the rest are next. Sure enough, one of those marked for death is Gable. The other is Toby Peters . . .
Genres: