Touched by a Dragon
Unabridged Audiobook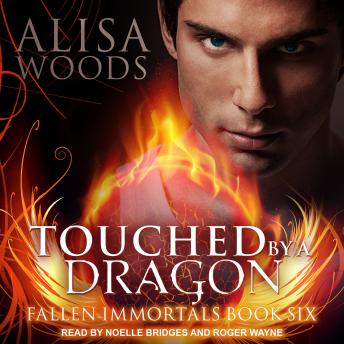 Duration:
5 hours 16 minutes
Summary:
Falling in love was never in the cards for Leonidas. An angry witch made sure of that-if he loses his heart, he loses his life. But the treaty guaranteeing peace will die with him, unless he wins the True Love of a woman and she bears him a dragonling. When a fiery red-headed witch comes along with plans of her own, five hundred years of guarding his heart and opening his bed might not be enough to protect him.

Because Love is Magic . . . and the fate of the mortal and immortal worlds depends on Rosalyn and Leonidas not only opening their hearts, but surviving a Love that's True . . .

Contains mature themes.
Genres: