The Touchstone Tools: Building Your Way to an Inspired Life
Unabridged Audiobook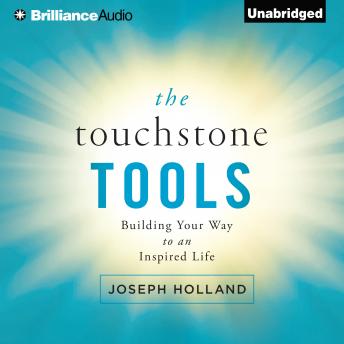 Duration:
6 hours 51 minutes
Summary:
Fulfilling your greatest potential in life is like building a dream house: it takes a special set of tools to realize your vision.

Joseph Holland dedicated his life to helping Harlem's homeless. His tireless outreach efforts revealed an essential truth: people lead fulfilling lives because of their foundational values. Drawing wisdom from his real-life experiences, Holland developed a method that allows anyone to build a solid spiritual and moral foundation to thrive in the face of adversity, live each day with inspiration, and rise to his or her divine destiny.

Part road map for success, part motivational pep talk, and part memoir of a life of service, each chapter in The Touchstone Tools outlines one of ten tools for achieving personal transformation. These tools—responsibility, vision, self-esteem, discipline, association, planning, work, wealth, love, and faith—are more than moral precepts; they are structured ways to improve spiritual well-being. Practical and engaging, The Touchstone Tools will help those who want to change their outlook and transform their life.
Genres: