Transwomen Destroying the Competition: An Essay showing how Transwomen have an Unfair Advantage in Women's Only Sports
A free trial credit cannot be used on this title.
Unabridged Audiobook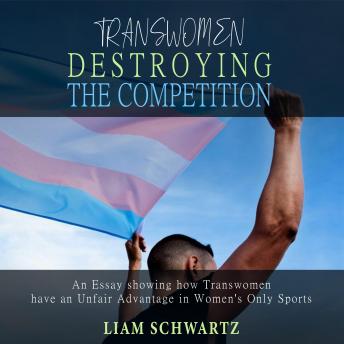 Duration:
1 hours 22 minutes
Summary:
Do you know what's the greatest threat to Women's Sports is? It's Transwomen competing and obliterating the competition. In this book, you'll find out how inclusivity is devastating and destroying female sporting events as biological males are allowed to not only compete but completely dominate female sporting events and how no matter how the Progressive Liberals try to defend it, transwomen athletes will always come in first place compared to their cisgender counterparts.

Transwomen are destroying the competition... literally.
Genres: