Trip
Unabridged Audiobook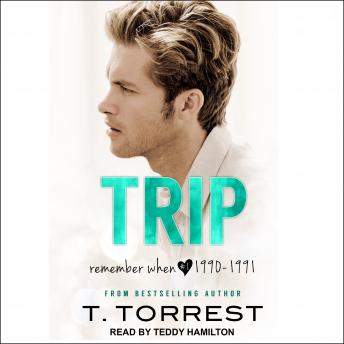 Duration:
7 hours 56 minutes
Summary:
Layla Warren first introduced us to Trip Wilmington in Remember When. Now hear his side of the story!

Trip Wiley wasn't always a Hollywood movie star. In fact, he wasn't always Trip Wiley. Back in 1990, he was better known as Trip Wilmington, the new kid in town.

New place, new school . . . same old story.

No big deal. It's not like this is the first time he's been forced to start over. But seventeen years of city living hasn't prepared him for life in the suburbs . . . or for Layla Warren.

Layla is smart, funny, beautiful . . . the kind of girl every guy dreams about. Trip should know. He's been falling for her since the first minute he saw her. And his life hasn't been the same since.

Prepare to travel back to your teen years . . . That time in your life before the real world kicked in, that limbo between adolescence and adulthood, that trial of hanging onto the past while figuring out where the future will lie. With heart-shredding romance, steamy love scenes, and hilarious '80s references, listeners of all ages will find themselves falling in love with Trip all over again.
Genres:
1 of 1 people found this review helpful.