Triple Cross
Unabridged Audiobook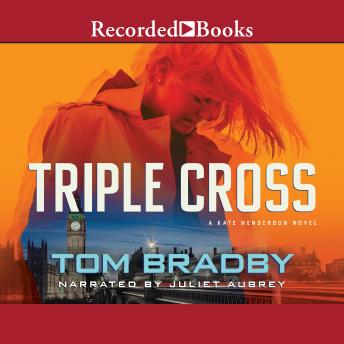 Duration:
10 hours 26 minutes
Summary:
From British journalist and bestselling author Tom Bradby, a brilliantly plotted sequel to Double Agent which draws former MI6 agent Kate Henderson back into her quest to unmask a Russian agent in the British government

Kate Henderson is on vacation with her children in France, visiting her estranged husband and attempting to rebuild her shattered life, when she receives an unexpected and most unwelcome visit from an old adversary: the UK prime minister. He has an extraordinary story to tell—and he needs her help.
A Russian agent has come forward with news that the PM has been the victim of the greatest misinformation play in the history of MI6. It's run out of a special KGB unit that exists for one purpose alone: to process the intelligence from "Agent Dante," a mole right at the heart of MI6 in London.

Kate is hesitant to get re-involved in the case that so jeopardized her mental health and her family, but against her better judgement, she is forced back into the fray in a top-secret, deeply flawed, and dangerous investigation. But now she's damaged goods. Her onetime allies no longer trust her. And neither do her
enemies. As she works through the case, Kate realizes that while she is investigating MI6 for moles, they're investigating her. And, as she predicted, this return to intelligence work wreaks havoc on the personal life she is so trying to restore. Triple Cross is another masterpiece of spy-craft from the internationally bestselling author of Double Agent.
Genres: