The Trouble with J. J.
Unabridged Audiobook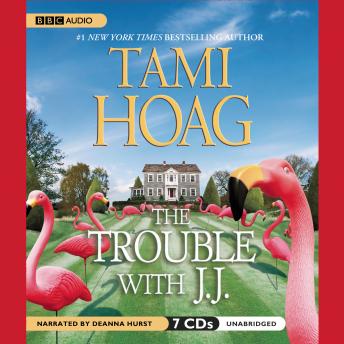 Duration:
7 hours 44 minutes
Summary:
Just what Genna Hastings needed, a conceited creep of a new neighbor with rippling muscles, mile-wide shoulders, and a wicked Jack Nicholson smile that could melt stone! It wasn't often that women resisted star quarterback J.J. Hennessy, but he was ready to trade all the cover girls he'd dated for the adorable lady next door. With his summer sky eyes and kisses that stole her sanity and her willpower, J.J. was impossibly charismatic, magnificently male-and a bachelor father who was in danger of losing custody of his little girl-unless he could persuade Genna to help change his fast-lane image in time!
She was tempted by his offer, and by him-but she couldn't be head over heels in love with a wildman football player ... could she? J.J. insisted that opposites attracted, just like magnets, but Genna wanted security, a man who'd always be there. Could he make her believe he was her man for all seasons?
Genres: