The Trumpet-Major
Unabridged Audiobook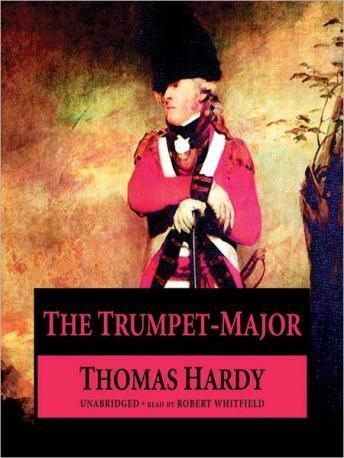 Duration:
10 hours 46 minutes
Summary:
Set against the larger-than-life backdrop of the Napoleonic wars, Hardy's only historical novel tells of the loves and sorrows of ordinary people caught in extraordinary times.
When an anticipated invasion brings several regiments to her small rural community, young country maid Anne Garland is courted by three men in uniform: the loyal trumpet-major John Loveday, his sailor-brother Bob, and cowardly Festus Derriman of the yeomanry cavalry.
Founded largely on testimony from elders known to Hardy in his childhood, The Trumpet-Major offers a complex weave of historical fact and fiction that explores the subversive effects of ordinary human desires on systematized versions of history.
Genres: