The Truth About My Success
Unabridged Audiobook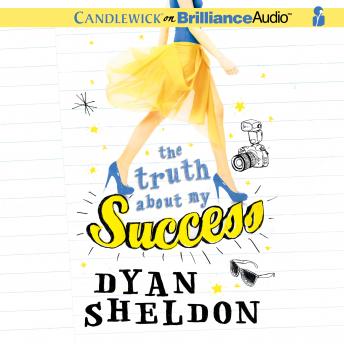 Duration:
7 hours 59 minutes
Summary:
Paloma Rose is sixteen and a major TV star. Stardom has given her celebrity, money, franchises, adoring fans-and an agent and parents dependent on her success for their very comfortable lives. But all that could come to an end as Paloma becomes more famous for her bad behavior than her acting and there's talk of canceling the upcoming season.



And then Paloma's worried agent happens upon Oona Ginness working in a coffee shop. She's not as tall and she's not as blond as Paloma, but, details aside, they really could be twins. A plan is born. Send Paloma to a brat camp to become a better person and put the malleable and much nicer Oona in her place. Oona thinks it's a stupid idea, but the money she's offered is hard to resist given the dire circumstances she and her father are in. What can she lose?



The trouble with plans, of course, is that they don't always work out the way they're supposed to.
Genres: