Twisted Potions
Unabridged Audiobook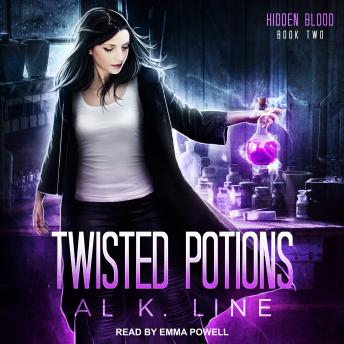 Duration:
8 hours 0 minutes
Summary:
This was supposed to be simple. Make a nice dinner for the Chemist, a ghoul with a penchant for stand-up and utterly obsessed with all things alchemical, and fulfill my promise.

But it hasn't gone according to plan, and now corpses are littering the streets-although they're getting eaten pretty rapidly too. I'm not exactly in anyone's good graces either, as it's partly my fault, and my whole life is being turned upside down and inside out.

If that wasn't enough, my husband's still sick, and still a muppet, I think something has gone wonky inside me, and my past keeps coming back to haunt me.

Still, it's all in a day's work. It's just a shame this vampire enforcer doesn't actually get paid for all the good she does.
Genres: