The U.S. Coronavirus Crisis and the Rise of the 'Silver-Mettle' Leaders: 11 Steps up A SILVERPATH
A free trial credit cannot be used on this title.
Unabridged Audiobook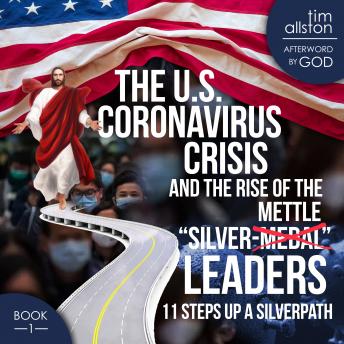 Duration:
1 hours 31 minutes
Summary:
2020 -- "The Year of the 'Silver-Mettle' Leaders -- Why?


From responses to the coronavirus crisis to ESPN's "The Last Dance" series, persons in number-two positions are featured solving major problems and influencing decision-making more than ever before.

Just like Jesus Christ.

Read this book and you will learn:


- What six characteristics New York Governor Andrew Cuomo and Jesus Christ share in common.
- Why Hall of Famer Michael Jordan admitted his Chicago Bulls would have won no NBA championships (much less six) without Scottie Pippen. And
- How you can embrace your number-two position, to achieve your #1-ness!

Does your job title begin with 'assistant,' 'deputy,' or 'vice'?

Or, you're the family's second-born child?

Or, you're not the decision-maker in your family, work- or worship place? 

Then this book was written just for you - by a lifelong number-two person, personally and professionally. 


About the Author

Born the 2nd of his parents' four children, tim allston was raised in the 2nd largest Northeastern U.S. city (greater Boston, MA area), and educated in the world's 2nd largest private school system (the Seventh-day Adventist Church). 

Later, he served as an assistant account executive, assistant director of public relations, then assistant director of freshman studies, and later as a small PR agency business development vice president.

With the COVID-19 crisis as a backdrop, allston's 11-strategy A SILVERPATH will guide, affirm all number-two persons - who organizations CANNOT succeed without!
Genres: